Advertisements
Advertisements
Yoda's Jedi Training
Transform young Luke Skywalker into a Jedi Knight in Yoda's Jedi Training! You will travel across Dagobah with nothing but a light saber. Learn how to slay poisonous wildlife as you try to survive in deadly conditions. Use the Force, and collect Jedi tokens to access X-Wing Pilot Luke!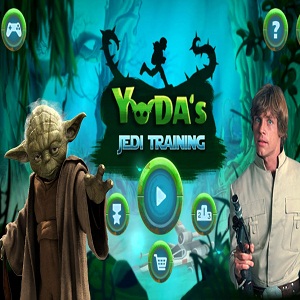 Take the role of Luke Skywalker as he join the Yoda Jedi Training program. Run across the dangerous terrain of the swamps as you jump over potholes and cut down vines in your way with your lightsaber. Collect coins to unlock and new characters and upgrades items in the shop.
Will you help Luke pass the Jedi training exam?
As Always, Good Luck and Have Fun.